Fri 6th Jul 2018 - 05:28pm
Written by
Millie Davies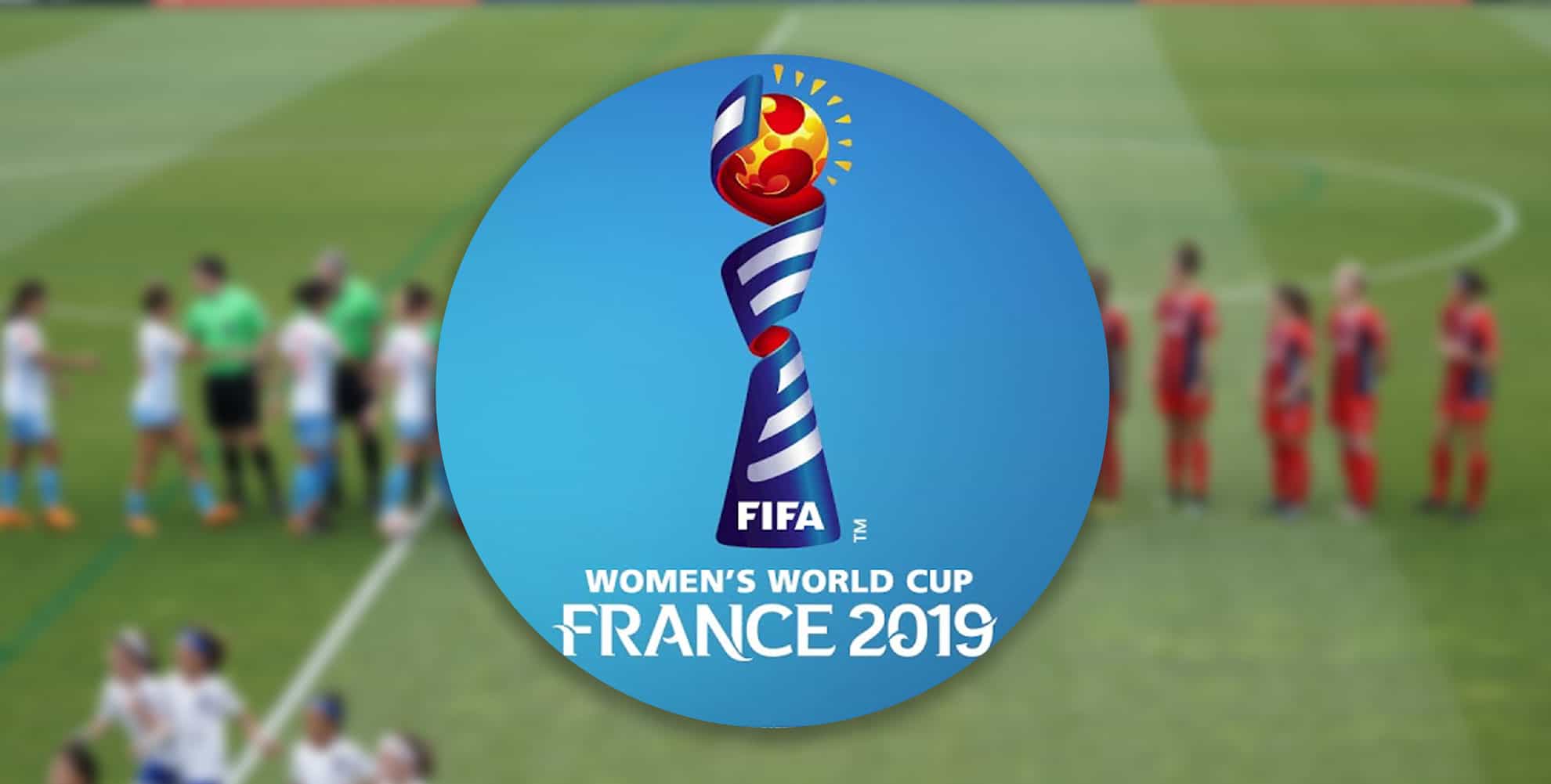 Australia's national team, The Matildas, are gearing up for what is said to be the most exciting World Cup series in the history of women's football. With squads confirmed and announced, Australia's collection of high-quality strikers will put the team at a clear advantage in this year's cup series.
While soccer is very much a team sport, strikers or forwards play an enormous role in determining how a game is played out. And, with only a few days to go before the 2019 FIFA Women's World Cup kicks off in France, fans are asking which strikers in the tournament will stand out from the crowd.
Up-and-coming strikers to watch in this series
Khadija Shaw, Jamaica's most promising striker, was the highest scoring player in the world during world cup qualifying. At just 21 years old, Shaw scored 19 goals in only 12 games. She was dubbed Footballer of the Year by Guardian in 2019.
South Africa's coach Desiree Ellis (not to be confused with United States coach Jill Ellis) has named 23 players in the South African team, with Africa's favourite striker Thembi Kgatlana headlining an already strong team.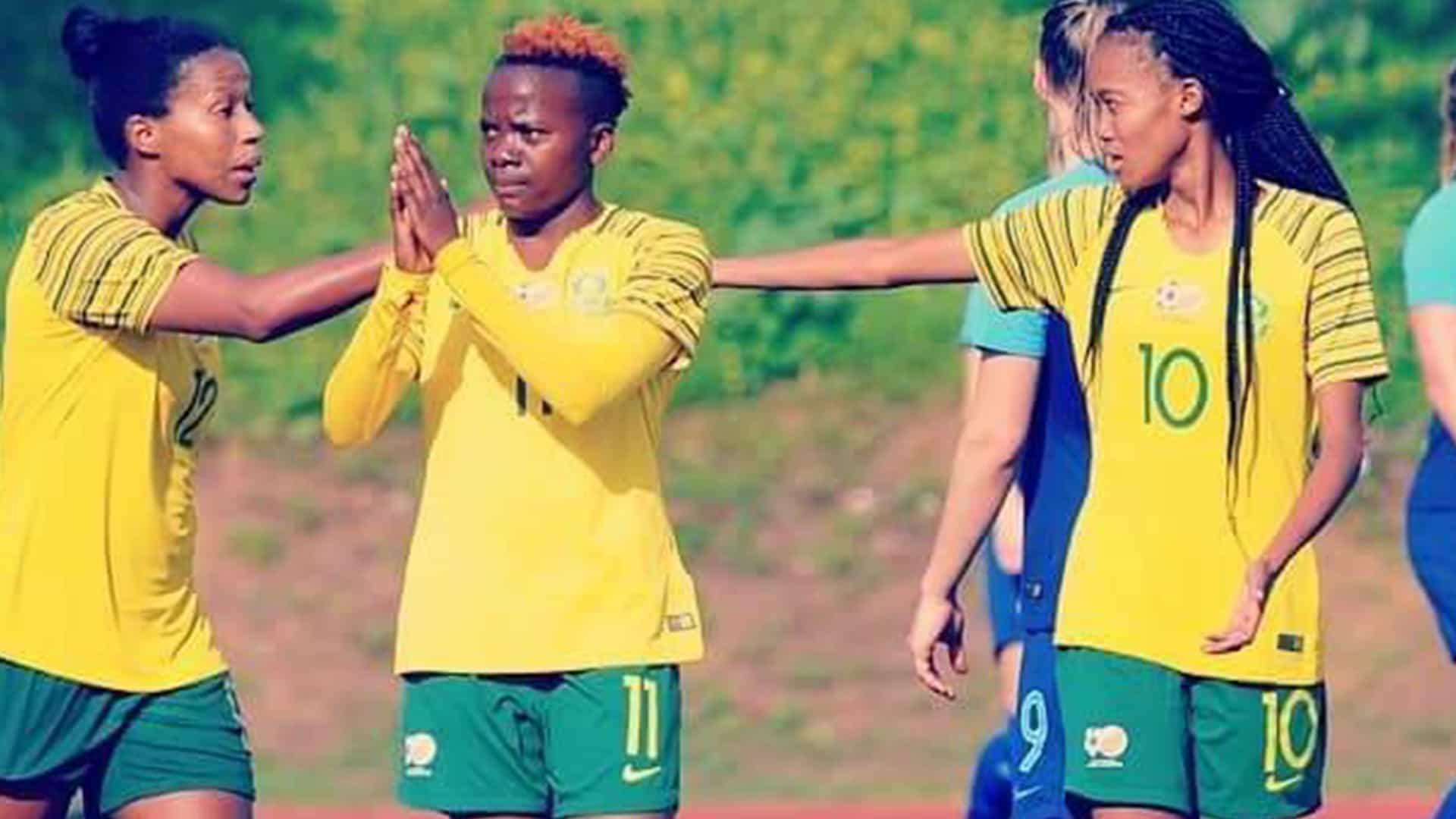 Kgatlana is the chief attacking threat for opposing teams, having picked up Goal of the Year and Women's Footballer of the Year in the recent CAF awards.
Whilst this is her maiden World Cup appearance, she's a pacey attacker with the determination and grit required to bring a team to the final.
Playing up against the world's best female strikers is Australia's own Mary Fowler. At just 16 years of age, Fowler's World Cup debut will make her the youngest player in this year's world cup series and the fifth youngest player in world cup history.
Up and coming Norwegian striker Ada Hegerberg is also one to watch. She's had a stellar season, closing last year with 31 goals and has tallied 15 tournament goals. She is well on her way to another promising series.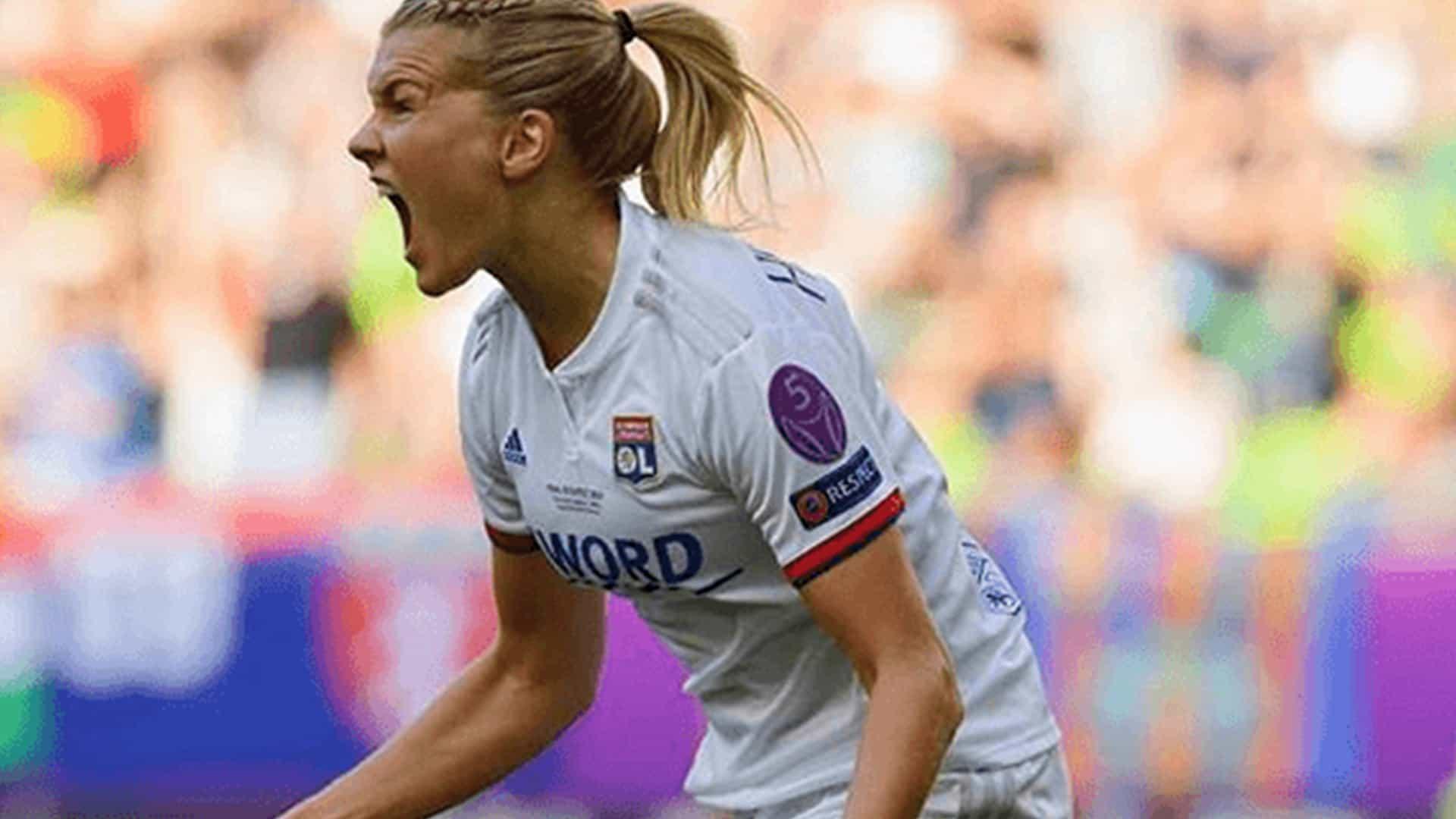 Whilst only having received her first call up for Thailand in 2017, Suchawadee Nildhamrong scored two goals and added three assists at the AFF Women's Championships. This will be her first World Cup series.
Other honourable mentions for promising striking performances include Vivianne Miedema from the Netherlands and Rosie White from New Zealand.
Current top performing strikers in this year's series
Australian captain Sam Kerr has proven time and time again that she could be Australia's best forward in the tournament. This will be her third world cup appearance since her debut in 2009 and has scored over 30 goals since first being drafted.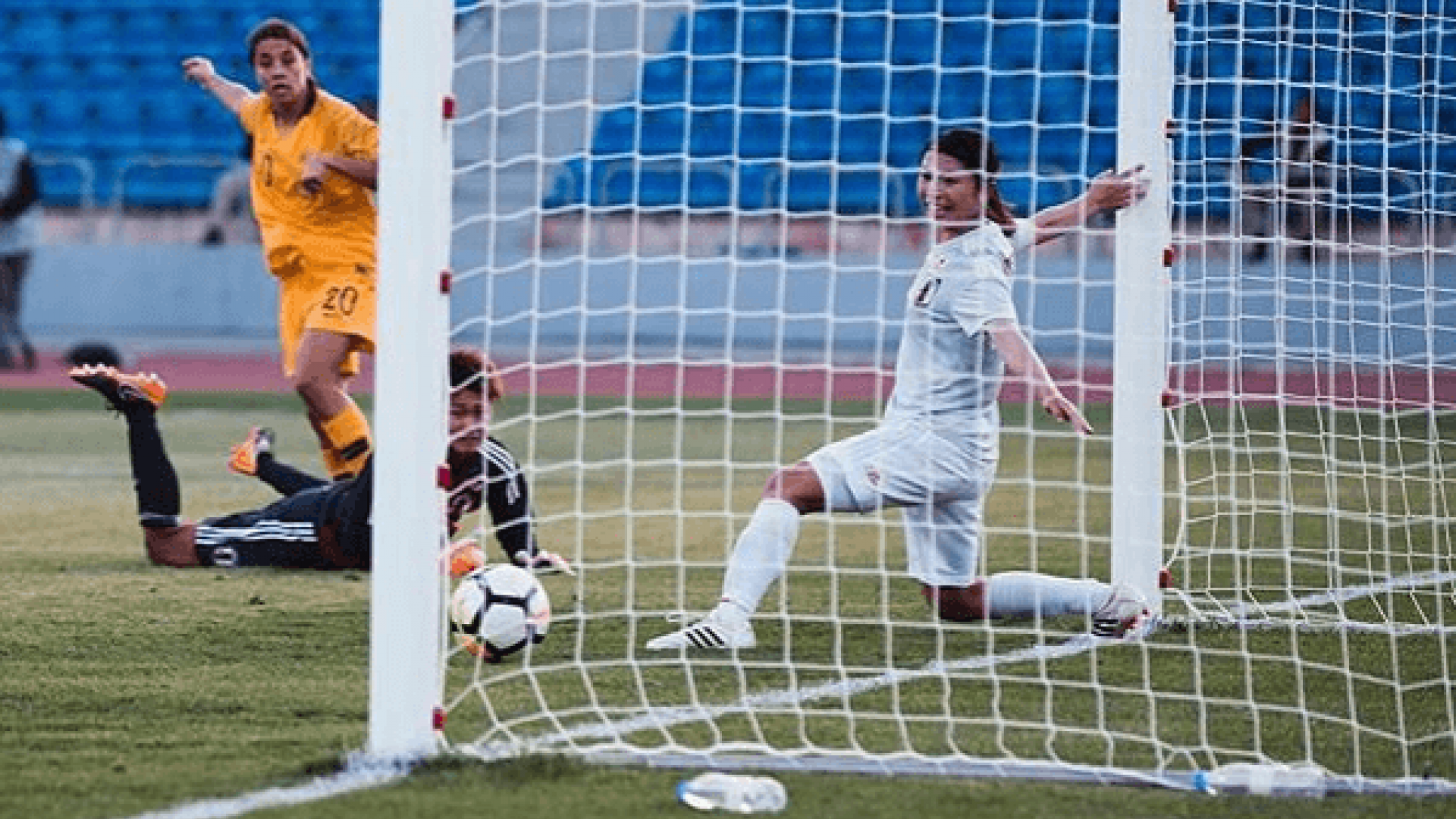 "She's very respected in the world game and I think we have to be proud ... and really embrace that, because she's still got a lot of good football in front of her," said Matilda's coach Ante Milicic in an interview with Sydney Morning Herald.
Experienced French forward Eugenie Le Sommer will return this year. Le Sommer has scored an impressive 215 goals in 238 matches since joining Lyon in 2010.
Widely considered Lyon's most skilful goal scorer, Le Sommer cemented her name on the French World Cup team after scoring in seven consecutive games – including goals against Australia, USA, Germany and Canada.
US striker Alex Morgan is approaching her third World Cup series at 29 years of age. In 2018, she scored 18 goals and assisted in three in a total of 19 international appearances.
Morgan's long career is one of excellence; she's won 162 caps and has scored 101 goals for the United States Women's National Team (USWNT). She's set to win hearts this series with a league title, French cup and Women's Championship League in 2017 under her belt.
Strikers beyond their peak performance
Whilst Australian striker Kyah Simon was selected as a standby for the team, she has pulled out of the tournament following the return of a recurring hamstring injury. Simon has only just come out of an exhausting rehabilitation programme from ankle surgery and is facing a long road ahead.
Striker statistics
Jamaica's Khadija Shaw achieved the highest goals-per-game ratio of 1.45 at the time the world cup squads were announced. Followed behind is Brazil's Marta Vieira De Silva (commonly known as just Marta) with a 0.81 and then Netherlands' Vivianne Miedema with a ratio of 0.77.
Number of top-quality strikers per team
Country

High-performing strikers

 

Jody Brown

Khadija Shaw

 

Erin Cuthbert

 

Manuela Giugliano

 

Asisat Oshoala

 

Sam Kerr

Lisa De Vanna

Mary Fowler

Hayley Raso

Caitlin Foord

Suchawadee Nildhamrong

Fran Kirby

Kumi Yokoyama

Wang Shuang

Gaëlle Enganamouit

Jordyn Huitema

Andressinha
Top performing strikers of the 2015 World Cup series
Without a doubt, one of the most memorable performances to come from the 2015 Women's World Cup in Canada is from USA's top striker Carli Lloyd. Lloyd took the stadium by storm when she scored a hat-trick in the first 16 minutes of the final against Japan, catapulting them to victory with a score of 5-2.
Lloyd scored a total of 6 goals in the 2015 World Cup and was awarded the Golden Ball for best player in the series.
Germany's now retired striker Celia Sasic also managed to score a hat-trick in the 31st minute during their game against the Ivory Coast, taking the score to 10-0 and her overall series tally to 6.
Anja Mittag, another impressive striker from Germany, claimed a three-goal hat-trick in the same game, bringing her total score tally to 5. Mittag will return for the 2019 World Cup in France.
Both Lloyd and Sasic scored 6 goals each in the 2015 World Cup, but only Lloyd remains to play in this year's series.
Top performing strikers in U.S. team
Of the 73 players in the US World Cup team, 7 of them are forwards. Names to watch out for are Tobin Heath, Carli Lloyd, Jessica McDonald, Alex Morgan, Christen Press, Mallory Pugh and Megan Rapinoe.
The US team are ranked first on the global football scale and have outscored their opponents by 69 goals (85 – 16) over the past year and a half.
Alex Morgan is flanked by Tobin Heath and Megan Rapinoe, making up their robust line of attackers. The fact that key strikers Carli Lloyd, Christen Press and Mallory Pugh are on the bench is a telling sign that coach Jill Ellis is confident in the ability and strength of all seven forwards that she's chosen for the squad.
Ellis said in New Jersey on Sunday, "it's keeping it simple and doing what we do as best as we can." By putting players in their best positions, she's using player-ability to their advantage.
Tips for punters
Expect to see some gripping plays this World Cup.
Whilst the US has a strong line of forwards, the team is largely attack-centric, so there's a lot of work that needs to be done on the defence line to secure the team in times of weakness. To add fuel to the fire, with Carli Lloyd on the bench, key strikers will be feeling the pressure on the attack line.
Although France's coach Corinne Diacre has chosen to leave out top scoring Marie-Antoinette Kakodo due to internal team politics, France is still a marginal favourite. Their strong team is made even stronger by the advantage of playing on home soil, giving them that competitive edge against US title defenders.
France's top midfielder Amandine Henry and leading striker Eugenie Le Sommer are widely considered the best duo on the current program and play excellently together. Both at 29 years of age, they're at a pinnacle point in their careers, no doubt eager to bag themselves and their team a World Cup win.
We predict an eventful play from France's top centre-half Wendie Renard, who is consistently being dubbed the best defender in women's football today. Her scoring rate for France is just under one-in-five but for Lyon, she sits at roughly one-in-three.
Whilst France has never made it to a World Cup final, we believe that the added benefit of home turf will be enough to bring France to the quarter-finals at least.
With the talent of strikers in the Australia team, they are an outside chance, expect a big performance from Hayley Raso.
Summary
The World Cup kicks off on the 7th June at Le Parc des Princes stadium in Paris, where France will verse the Korea Republic. Australia's national team, The Matilda's, will go up against Italy in their first world cup match on the evening of the 9th June. They'll play Brazil on 14th June and Jamaica on the 19th of June.
SBS will be broadcasting free-to-air the Matilda matches, quarter-finals, semi-finals and the final only. You can catch full coverage of all 52 games of the world cup series on Optus Sport.
Want to learn more about becoming a better Striker get in touch with Golden Boot Striker Academy and get your first session free – suitable for 10-year-olds to all ages.