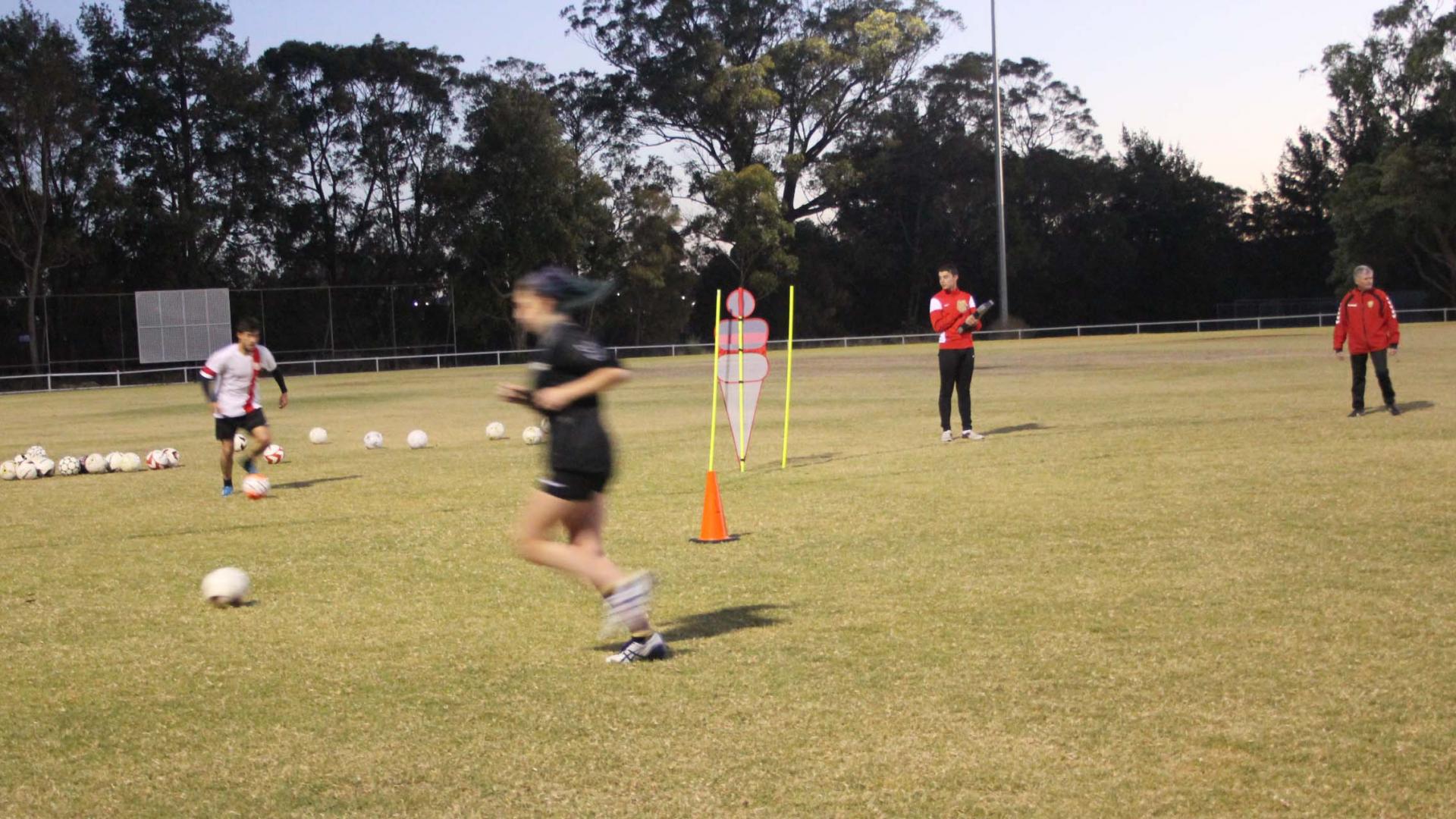 Our Vision
We aim to help make dreams come true whether it's being the hero in your local team, playing A-League, W-League or as a Socceroo or Matilda engaging in a professional career as a football striker. A star striker is "the key" to a successful team; you can't win games unless you score more goals than the opposition. Star strikers are more famous, are paid more money and sell more merchandise than other players, which is why they are so valuable. There are many, many factors in becoming a truly great striker. Our systematic football training program ensures that each player is coached in every element to ensure that the maximum potential of the player is achieved.
The background
Our story began in January 2012, when my son wanted to change from a midfielder to a striker and we started investigating everything about how to become a striker and what soccer skills were required. 
The Golden Boot Striker Academy was developed after extensive research into, the skills and style of play, of the best strikers in the world. We studied their signature moves and how they scored goals, in a similar way to Coerver coaching however with a focus on football strikers. Using the research, we developed a striker soccer training program for our son Mitchell and team-mate Ash, who were the forwards in their team. (Our research is never ending as we continue to find great attacking moves where a player can beat a player one-on-one. For example, we introduced a move which we call the Pirate – a copy of the move Firmino's used in his late winner in the champions league game Liverpool against Paris Saint-Germain in 2018).
As a result of Mitchell and Ash's success we were approached by our local club to run a striker training program for other players within our club. This allowed us to continue researching young strikers and to further develop and refine our football training program. In October 2012, we were approached by a family friend to coach his daughter, as she wanted to transition into a striker and move from NSW Super League as a defender into NSW National Premier League as a striker. This provided an opportunity to conduct more research into our soccer training program and further develop the systematic process required to develop a forward to be a successful player and maximising a striker's full potential and enhancing their performance. We are very proud of the results:
Mitchell improved by 370% and Ash improved by 280%.
Laura, in her first year as a striker, was the 2013 Golden Boot Striker in her division Under 15 Girls National Premier League – nearly twice as good as the next best striker. She was the second-best striker across all divisions, with a tally of 20 competition goals from 15 rounds - a fantastic result at an average of 1.33 goals per game.
The results proved that we had developed a star-making football academy, with an exciting process that delivered excellent proven results. Golden Boot Striker Academy was born.
Our passion
We are also passionate about our players. It is very important to us that the kids enjoy our soccer training program to ensure optimum progress and results. If they truly enjoy their football then they will thrive and remain in the game long term. Too much pressure and too much training results in player burn-out and then they are not only lost to the game but their effort is wasted. Simply, we care about our players and their future.

Our current players are from grassroots, SAP and Premier League (NPL), and include boys, girls and adults. We are seeing fantastic results with a number of players averaging around  1 competition goal per game for the season. Each class has a coach and a coaching assistant, making our coach to player ratio arguably the best of any soccer academy in Sydney.