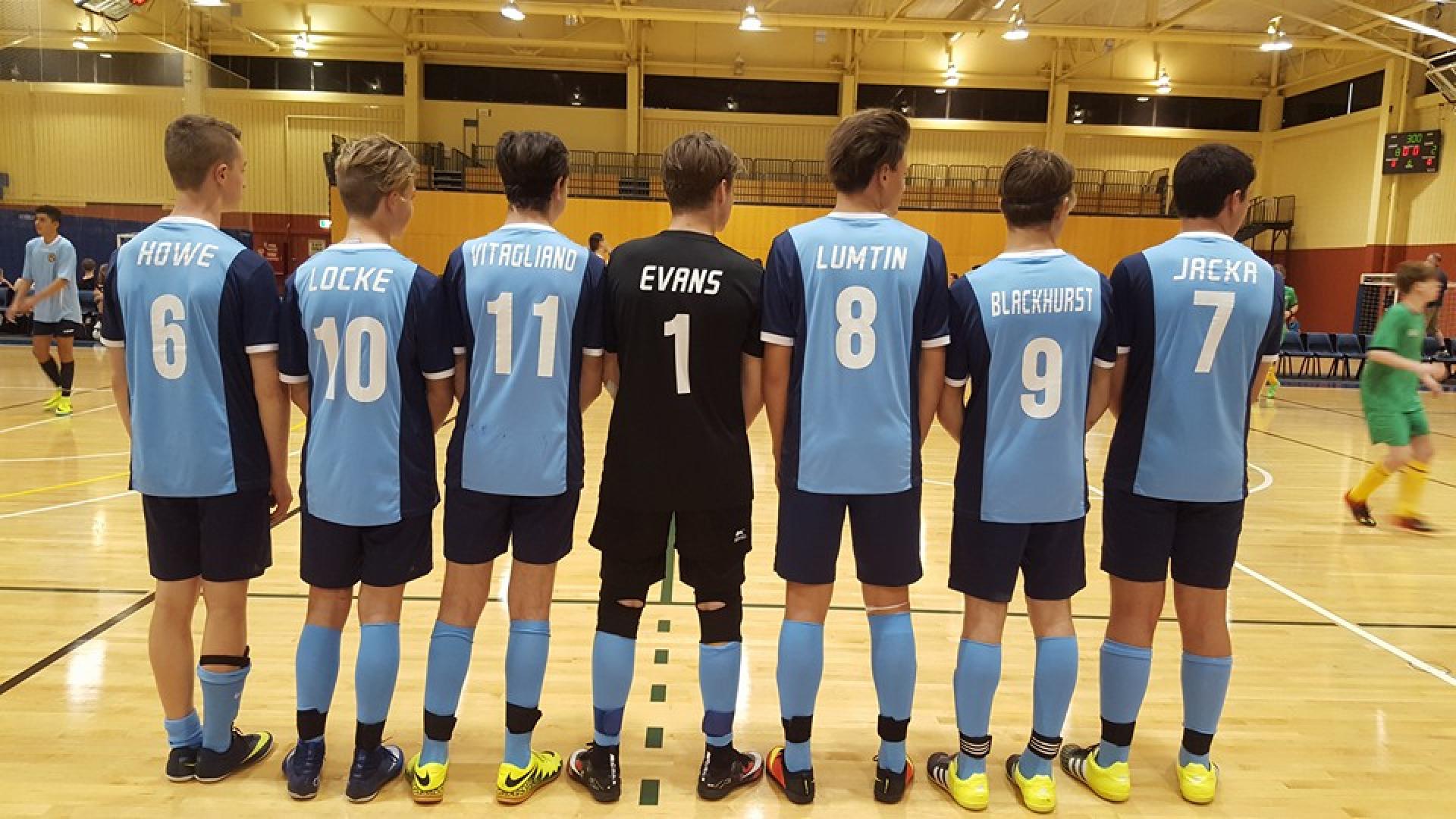 Our proudest moments are when our players succeed. Sometimes this is when a player scores their first goal of the season. It is very hard to measure success, however because of our "personal best" scoring system, we know that all of our players improve. Some players are driven to achieve outstanding success others achieve their own personal goals which are still a stretch for them. Whatever our player's goals are, we support their efforts. Below are some amazing results from our highly motivated players.
2020
2020 Has been an unusual year, but our players are still making the most of it! 
September
Luke (far right) is a star player having recently scored 8 goals in 5 games! That includes two hat-tricks and a double hat-trick! He's on a roll!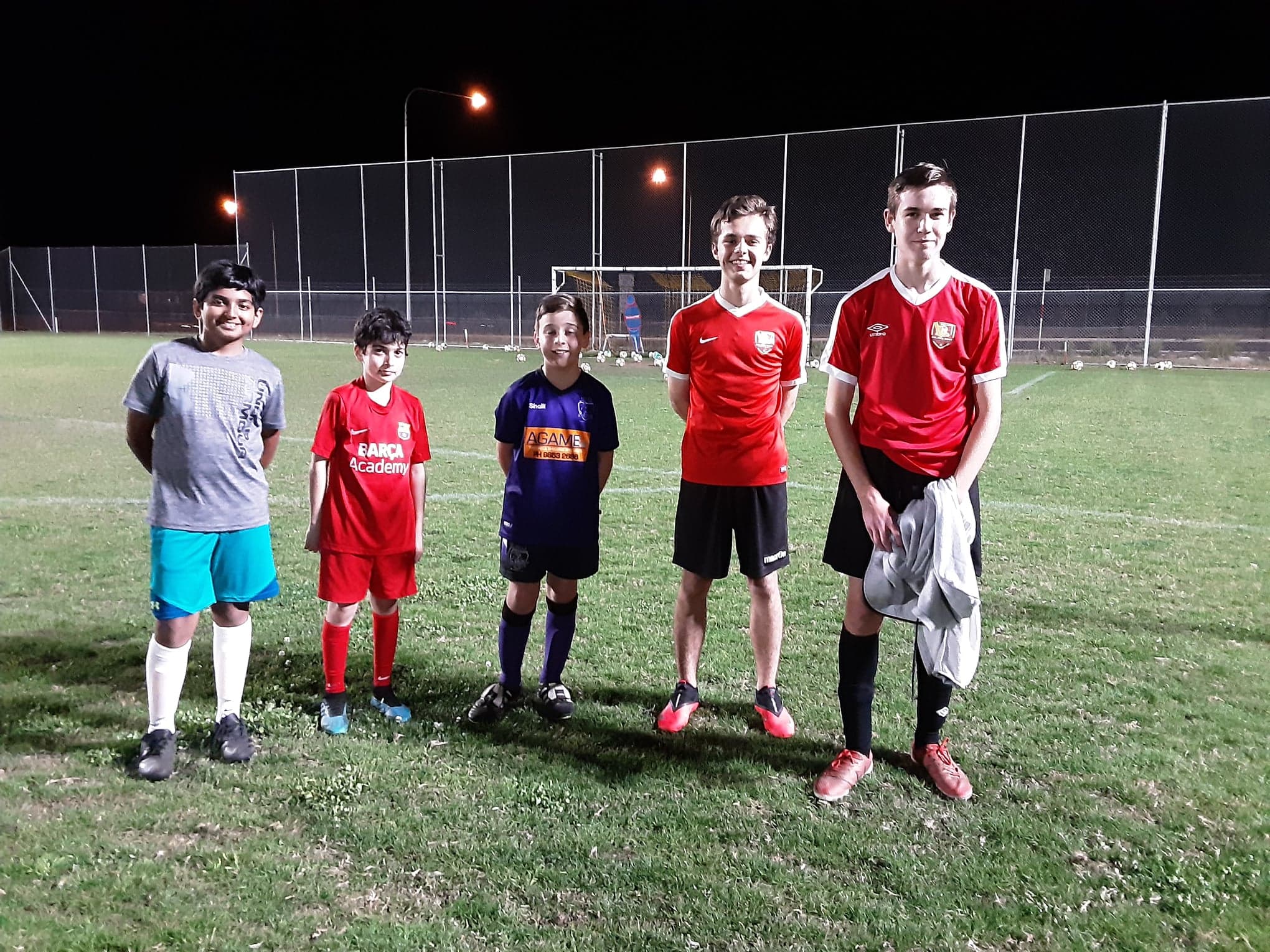 Great work Alison! She recently scored a hat-trick for her team!
That makes four Golden Boot students who have scored hat-tricks for their teams in recent weeks.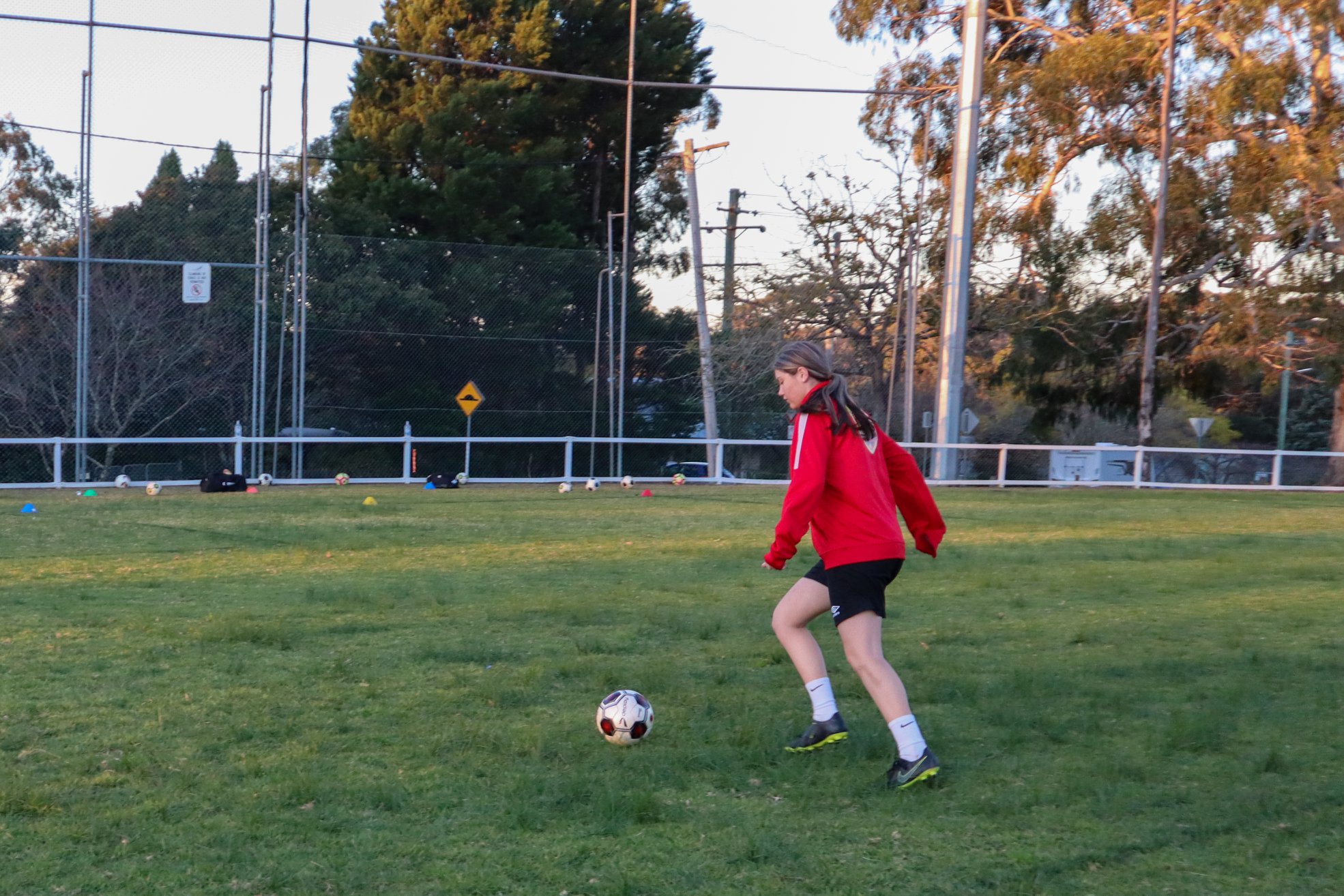 August
A hat-trick of hat-tricks! Congratulations to Molly, Connor and Joseph, who all recently scored hat-tricks for their teams! They also all had a hand in some goal assists!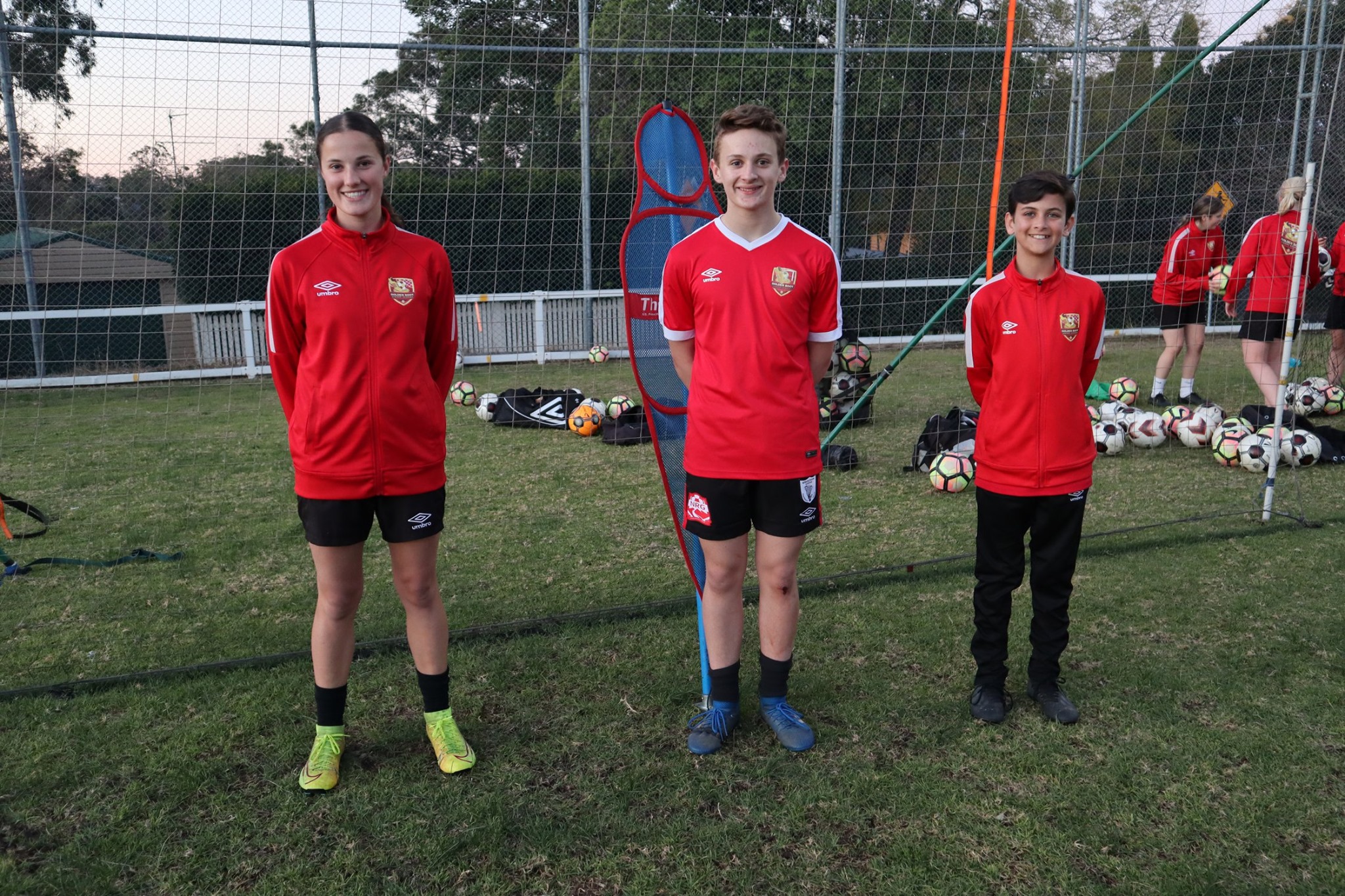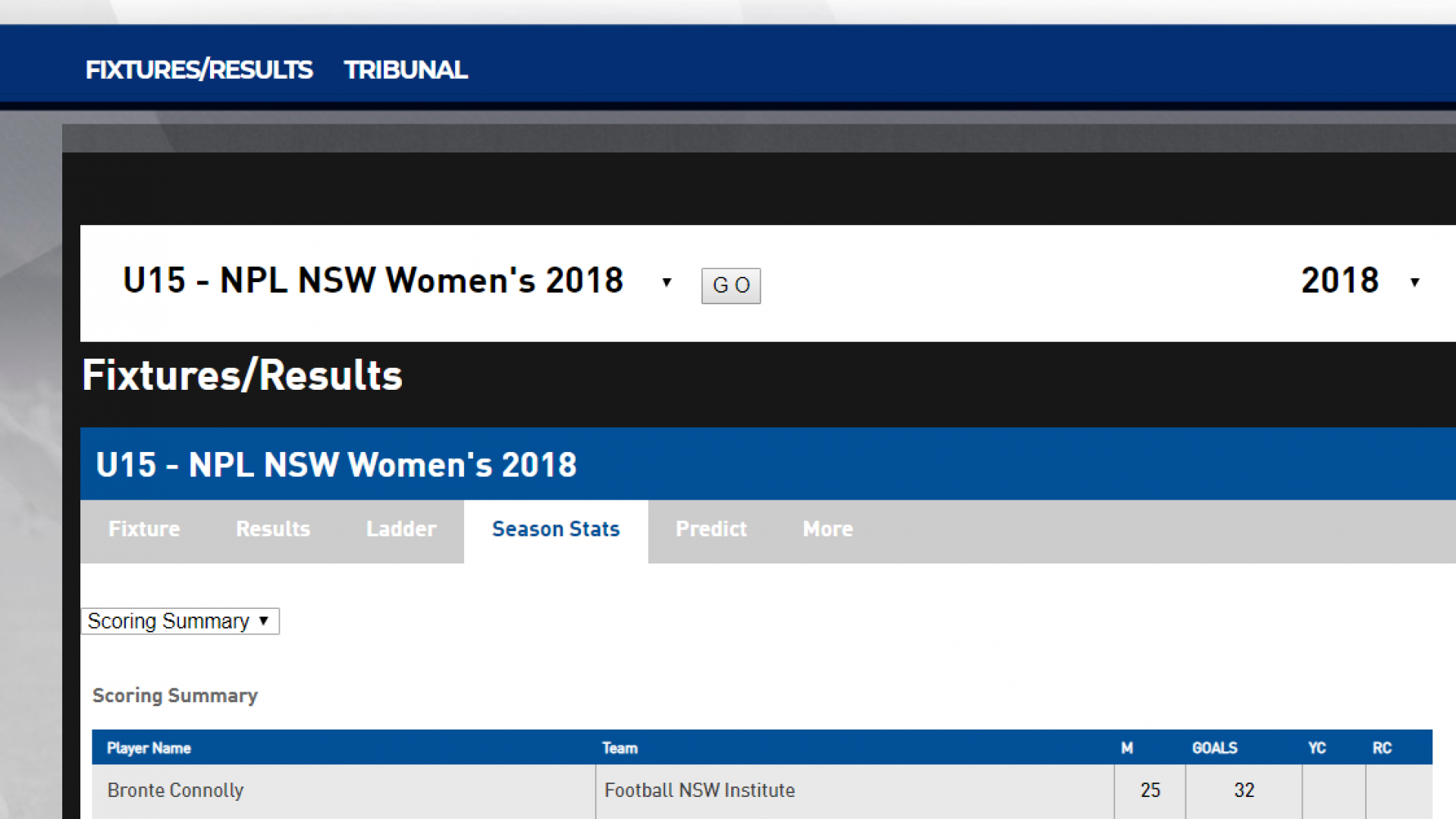 2018
Golden Boot players scored the 2nd and 3rd most goals in the 2018 U15 NPL Womens. This more than anything else shows our process works. Both Bryleeh and Clare worked hard to improve their skills and accuracy. These results show their hard work has paid off.  
Bryleeh had a fantastic 2018 see below.
 
2018
Bryleeh Henry - 2018
Played striker at Blacktown Spartans where she co-captained

Came second in NSW FFA NPL 1 U/15's Golden Boot

Won her team the NPL 1 Championship Trophy by scoring the winning goal

Her club named her Player's Player, MVP - Rising Star, and the overall Golden Boot

Played in the National Team at Nationals

Invited to play at Football NSW Institute Team and secured a spot in reserve grade for 2019

Played for Inner West Magic (Futsal) U/15's, U/17's, and Women's

Her U/15's team secured the FFA NPL 1 Championship Bryleeh scoring a hattrick in the grand final. While the U/17's and Women's teams were also crowned champions

Bryleeh was selected for the NSW FFA futsal side where she played for Thunder Team. Over the tournament she scored 11 goals in 4 days, scoring the only 2 goals both in the Semis and Grand Final
2017
Lachlan Strahan Football NSW, Futsal State League 14 Boys Player of the year.
Lachlan's mother Michelle made the following comment on Facebook.
"The skills that he has learned at GBSS he has applied to all levels of his game & his development has been progressive. Golden Boot gave Lachlan his love of the game back when he needed it the most. The coaches are some of the best out there & the bonds are irreplaceable.
Lachlan has dedicated his plaque to family friend Matt Dyer who was an awesome young man, player & GBSS coach."
2016 Golden Boot Winners
2016 Season
Golden Boot - Zoe Whyte 19 goals @ .75 goals per game and 4 goal assists.
Silver Boot - Joshua Jacka 15 goals @ 1.00 goals per game and 19 goal assists.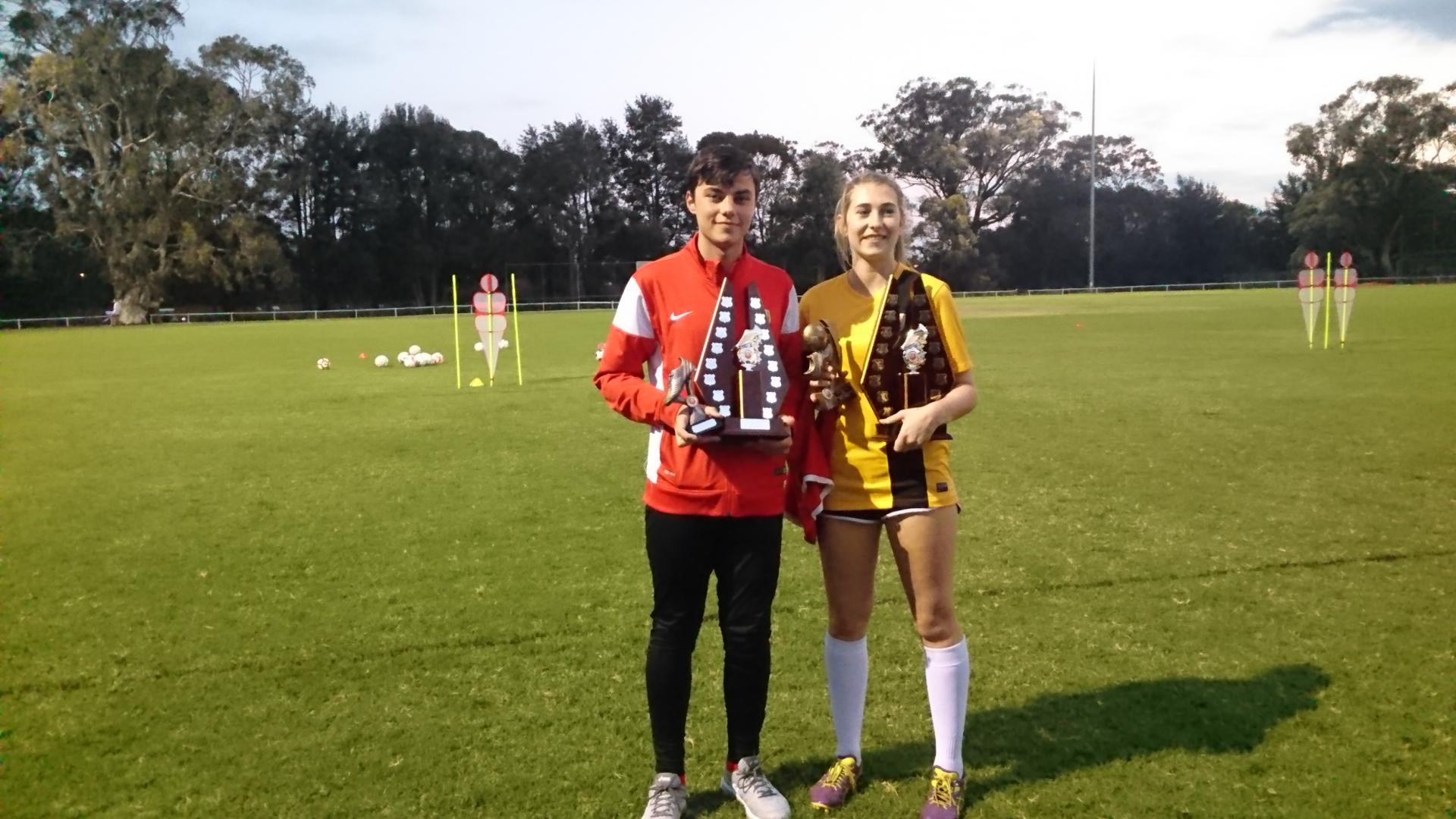 November 2016
Joshua Jacka was selected in the Australia under 16 Futsal side to tour Brazil but unfortunately, an untimely serious knee injury caused him to miss that opportunity. 
Molly Peake was selected to represent Australia as part of the under 13 FNSW Institute of Sports team, at the International Girls Cup being played in Dallas Texas, USA.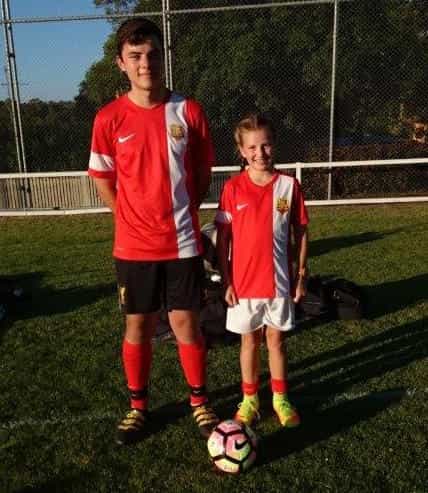 September 2016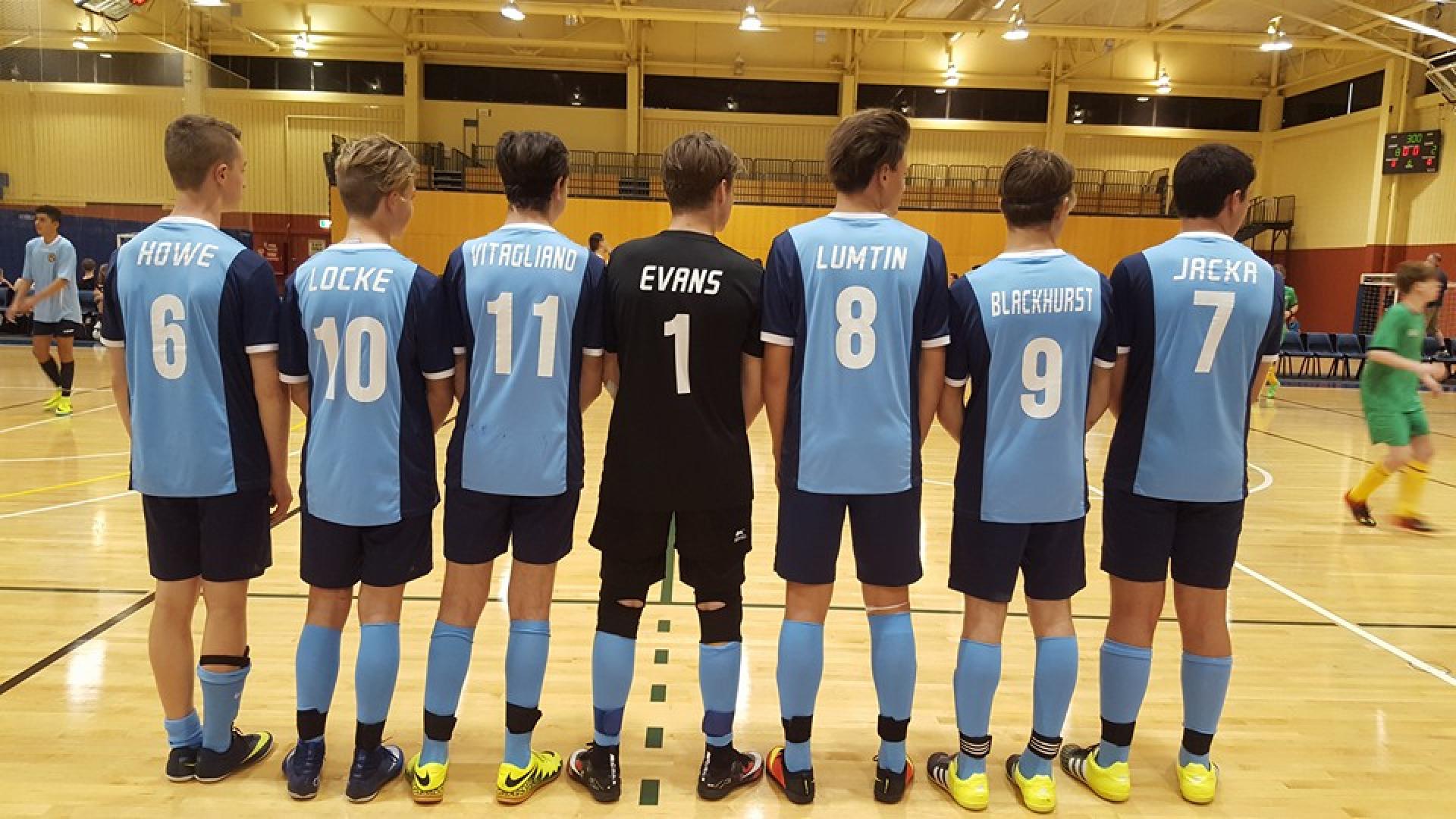 Joshua Jacka represents NSW in Futsal Nationals in Brisbane. the team did very well winning the majority of their games. 
2015 Golden Boot Winners
2015 Season
Golden Boot - Zoe Whyte 11 goals @ .58 goals per game and 3 goal assists.
Silver Boot - Chloe Wearne 8 goals @ .38 goals per game and 10 goal assists.
January 2015
Lachlan Strahan has been selected in the Australian 13's boys Futsal side to tour Barcelona later this year. Well done Lachlan. This makes the third player from our Golden Boot school to make an Australian Futsal team. Our three Australian Representatives are Lachlan, Caitlin Bass and Amaya Moxham - great effort to all players.
2014 Golden Boot Winners
2014 Season
Golden Boot - Zoe Whyte 17 goals @ .85 goals per game and 7 goal assists.
Silver Boot - Mitchell Robson 14 goals @ .93 goals per game and 9 goal assists.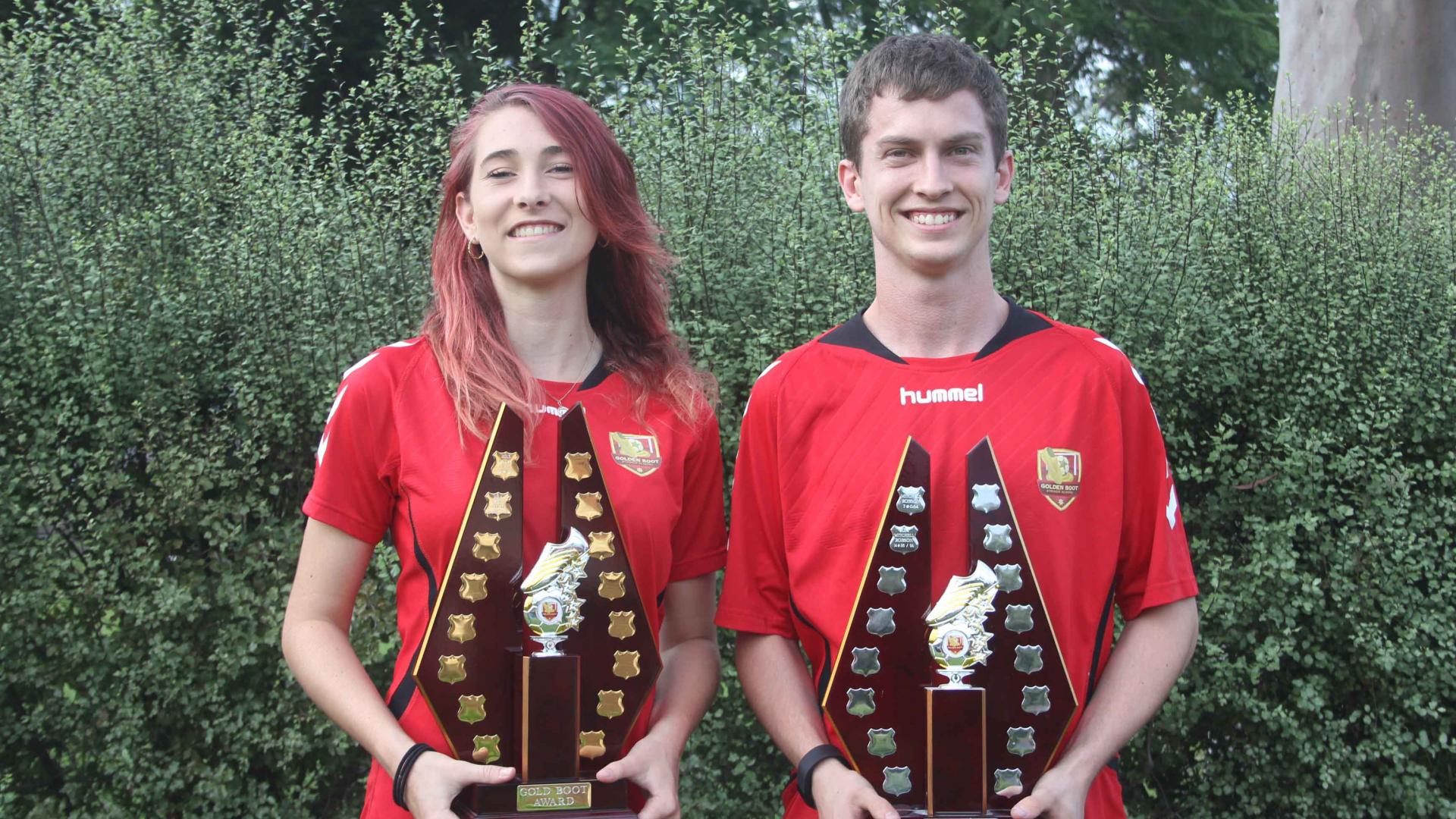 Zoe Whyte - 2014 Golden Boot, Mitchell Robson - 2014 Silver Boot Winner.
February 2014
Australian Selection – After a very successful tournament Caitlin Bass Selected in the under 15 Australia Futsal Team to play in Barcelona in November. Well done Caitlin.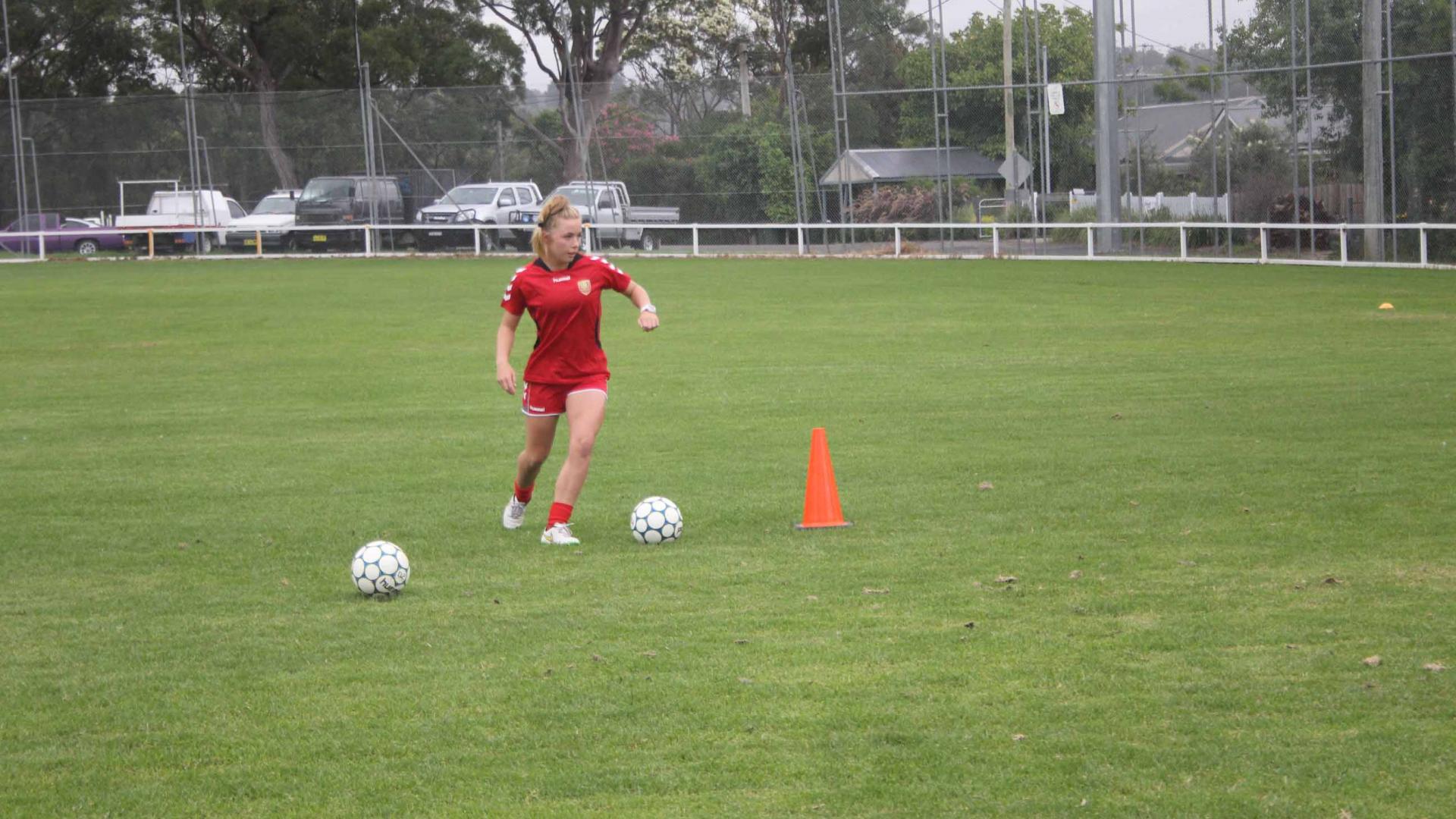 2013 Golden Boot Winners
2013 Season
Golden Boot - Laura Nay 22 goals @ 1.29 goals per game
Silver Boot - Mitchell Robson 8 goals @ .64 goals per game and 9 goal assists. 
Zaid Granzooy, Ty Parlato, Mitchell Robson - Silver Boot winner, Michael Robson - coach, Laura Nay - Golen Boot Winner, Keely Gregory, Matt Dyer - assistant coach.
2013 Season Results
Player

Competition

Total goals scored all games

Ave Goals per game

Total Goals scored Comp games

Ave Goals per Comp game

Laura

 

Women's Prems under 16. Missed a few games due to injury

28

1.27

22

1.29

 

Mitchell

 

All Age Men's Nepean Prems. Only played half a season due to overseas travel

8

.67

7

.64

Zoe

Women's Super League Under 14. Missed numerous games due to injury.

3

.38

3

.38

 
October 2012
Laura Nay selected to play with Marconi under 16 premier league as a Striker. Laura previously played for Nepean as a defender.
September 2012
Laura starts training with Golden Boot Striker School. Research continues into system improvements.
2012 Season Results
Player

Competition

Total Goals scored Comp games

Ave Goals per Comp game

Mitchell

 

Under 18 Nepean - Premiers

15

.79

Ash

 

Under 18 Nepean - Premiers

14

.74