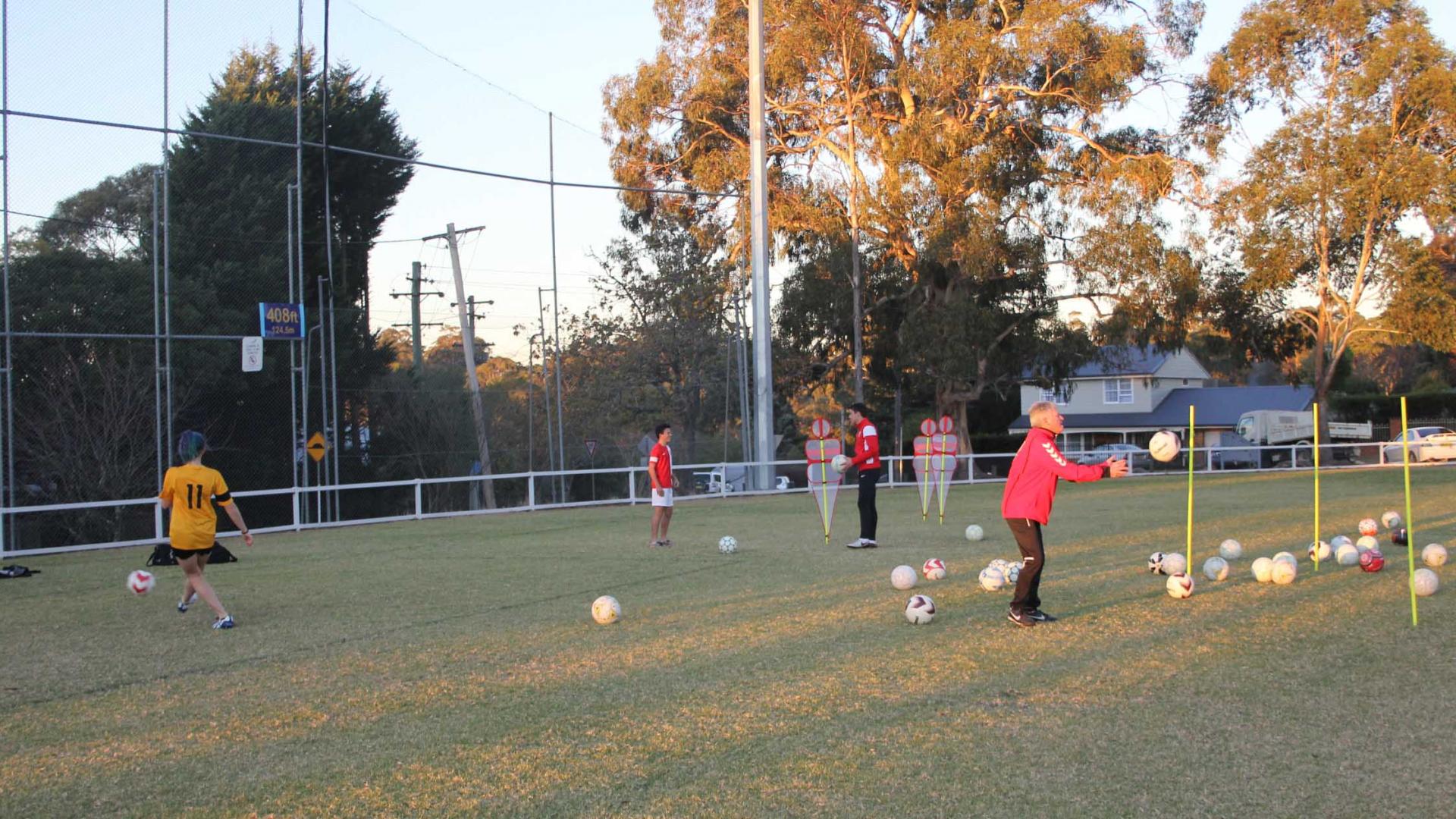 Our Team
We have a fantastic team of football coaches and assistant coaches at Golden Boot Striker Academy. We are lucky to have a passionate team that loves working with and developing soccer skills for kids.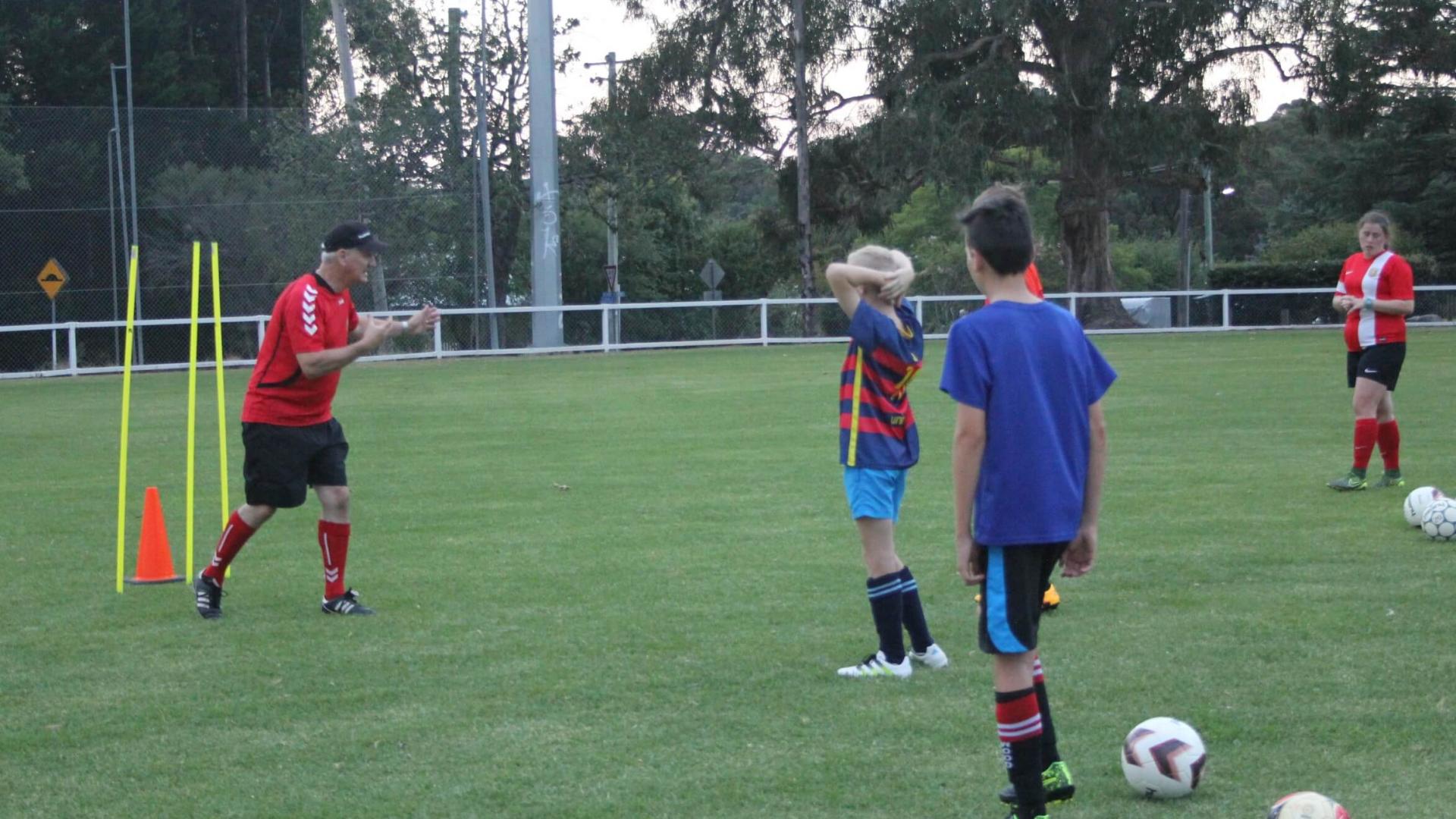 MICHAEL ROBSON
Founder and Head Coach of Golden Boot Striker Academy
I am Michael Robson the Founder of Golden Boot Striker Academy and I welcome you to our football academy. I am a football tragic who loves football, studies football (especially strikers), coaches football and watches hours and hours of football each week.
I have been a coach for over twenty-five years, coaching grassroots to representative level to seniors. I hold a C licence from FFA.
Football is a passion, I am lucky enough to share with my family. Our three boys all play or have played soccer.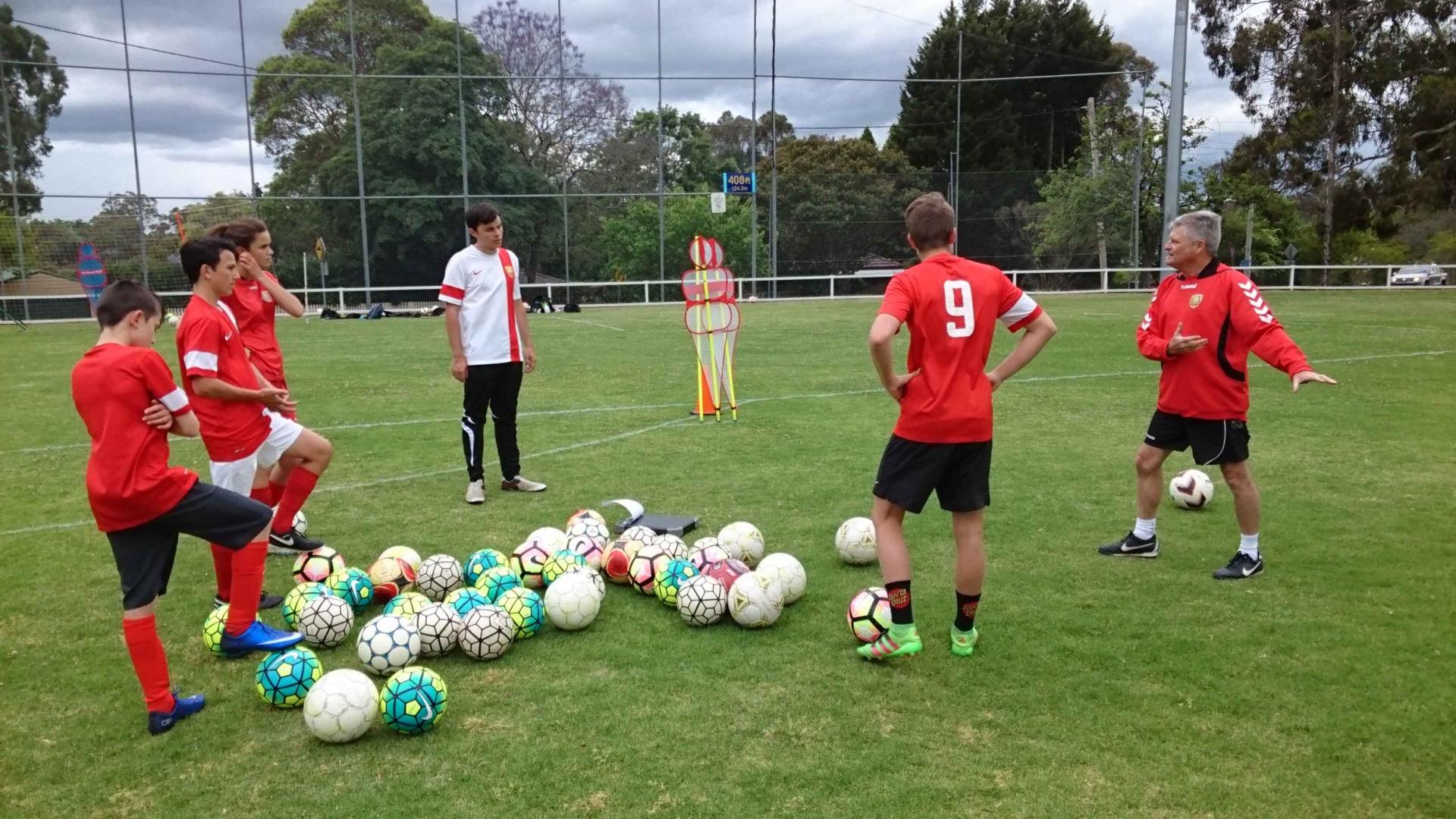 ROB HUTCHINSON
Rob comes to Golden Boot Striker Academy with a background in education and a wealth of experience and expertise. As well as a Bachelors Degree in Education, Rob currently holds a Senior License with FFA and a C License with the Asian Confederation. Rob has been a professional coach for more than twenty years and an educator for more than thirty years.

Previously Rob has worked for Football NSW for many years, establishing the initial Women's Football Academy based at Valentine Park and was the inaugural Head Coach of the Women's Football Program for the Western Sydney Academy of Sport. Rob was the Coerver coach Zone Manager for the Blue Mountains region. More recently Rob has worked in the elite player programs, coaching NSW State teams at National titles over a  five-year period.

Rob's extensive experience also includes all age groups from Under 6 to Premier League, Boys Youth League, Women's Premier League and he has guided four Regional Schools sides to State titles and two NSW Schools sides to National titles.

Rob's enthusiasm and commitment to the Golden Boot Striker Academy's ideals are reflected when he says, "Accurate, productive strikers is what every team in the World requires. I'm excited about having the opportunity to work with young people in this crucial area of their game."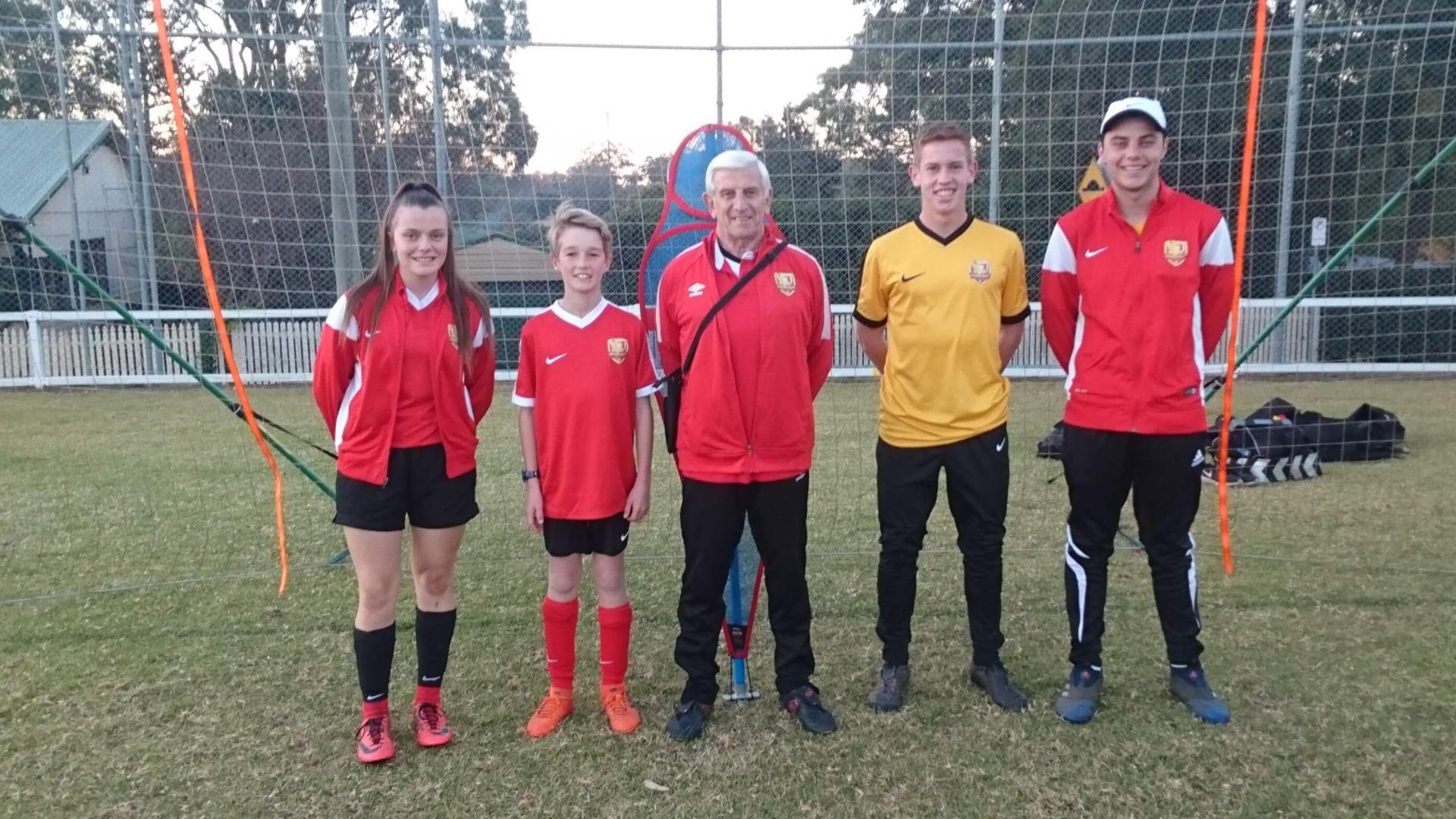 KEITH HEALEY
Golden Boot Striker School is extremely lucky to have snagged Keith Healey as one of our coaches. Keith is a highly qualified coach, with an extensive history, some of which include Director of Coaching and Football Youth Development at Blacktown City, Hawkesbury, Southern NSW, and others, to Instructor at Football NSW/FFA and Zone Manager - Coerver Coaching.
For the past 35 years, Keith's coaching career has been focussed on the development of young players.
He has been a NSW/FFA Instructor for 34 years and is qualified to Instruct in Grassroots, Junior, Youth and Senior License courses.
These courses are designed to provide candidates with the knowledge and competency to coach players at Youth and Senior level in Techniques, Skills and Principles of Play and require the Instructor to present, Methodology of Coaching Principles, Methodology of Practical Coaching, Practical Demonstrations and Lectures.
His main duty as Director of Coaching and Youth Development is to isolate the key factors of a player's deficiency in Football  Techniques and Skills and formulate a program to facilitate improvement. These programs are managed in conjunction with the coach of that particular age group.
Keith has a wry sense of humour and is passionate about player perfection. He has an unparalleled attention to detail, making him a great addition to GBSA.
 
JOSHUA JACKA
In 2016 Joshua joined Golden Boot Striker School as a player. His effort and dedication to training saw dramatic improvement, culminating in his selection to the under 16 NSW Futsal. Further representative honours were bestowed on Joshua when he was selected to represent Australia in the under 16 Futsal side to tour Brazil. Unfortunately, Joshua sustained a serious knee injury and was unable to tour. His dedication to working hard has seen him recover from his injury and he is back at Golden Boot both as a player and an assistant coach.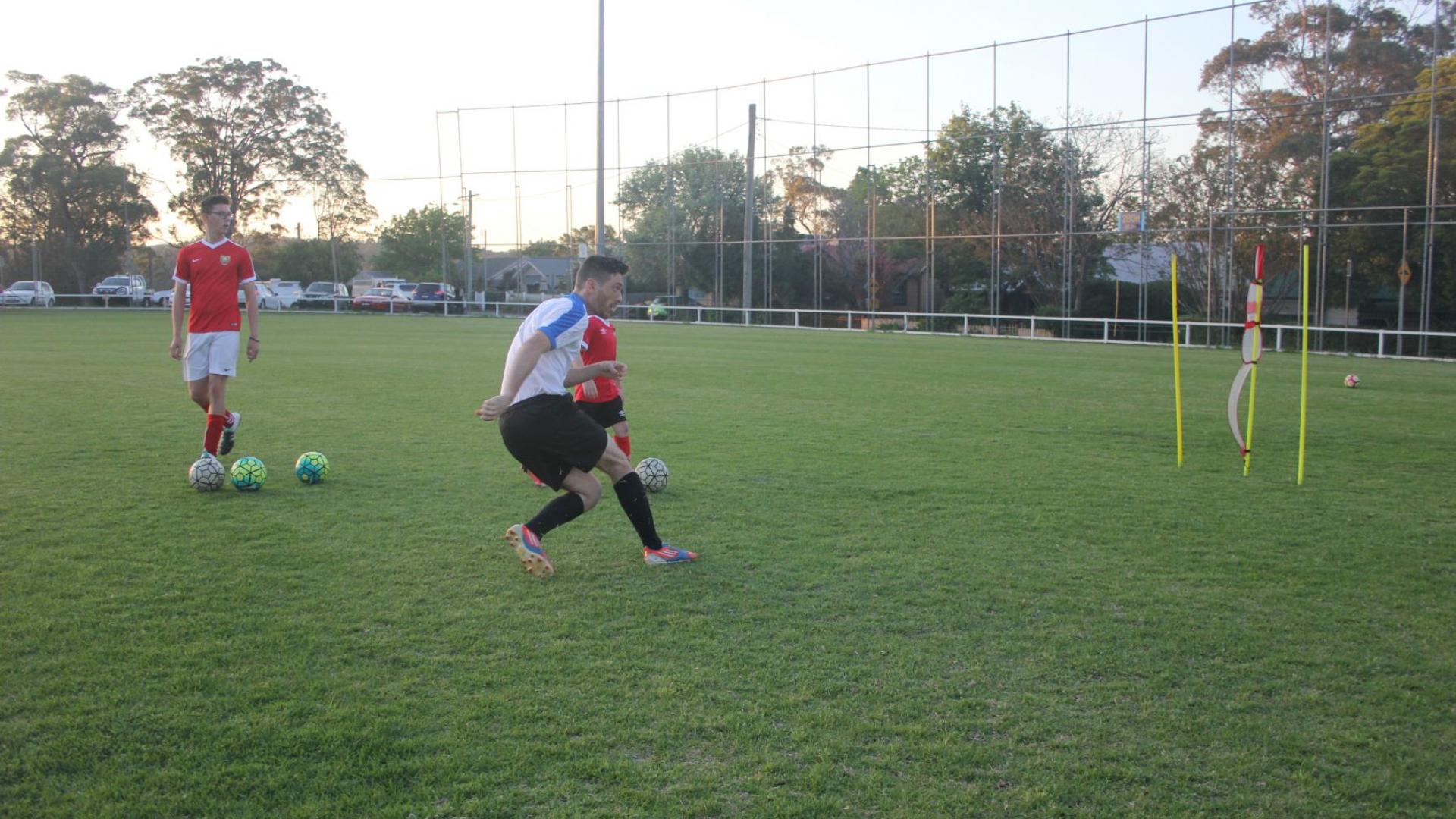 JONATHAN BUCKLEY
Jonathan started playing football when he was 5 years old and in his second year, he teamed up with Michael as his coach. This partnership continued until the Under 14's. During this time and afterwards, Jono played 8 seasons in representative football. 
Jonathan has completed 5 years of University and is a qualified High School Teacher, Health Scientist, and Personal Trainer. He currently teaches mathematics at a local High School in the Penrith region.

Jono has coached junior football for 5 years, including successful representative school teams, and grassroots football, as well as refereeing at a high level for 4 years.

Now, Jono plays football with a few friends in the Nepean District All Age Men's competition. 
Jono has been a Coach Assistant with Golden Boot Striker Academy since December 2016.