Fri 6th Jul 2018 - 05:28pm
Written by
Millie Davies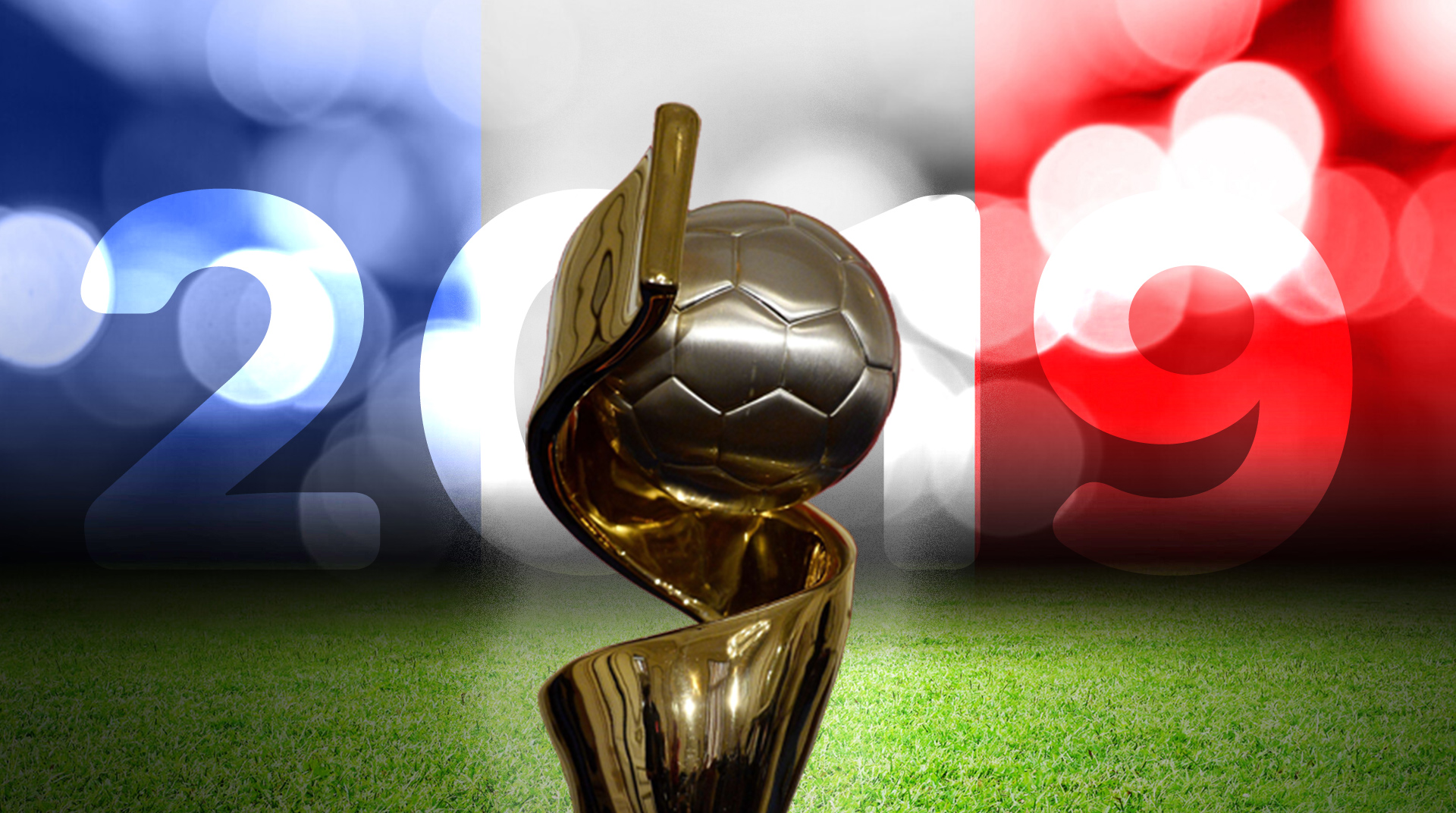 As we approach the halfway mark of the 2019 Women's World Cup and games become more intense, there are a number of teams celebrating outstanding wins, great sportsmanship and the incredible skill and precision to come out of some of the world's best strikers.
To help identify what the top performing strikers in the 2019 Women's World Cup are doing, Golden Boot Strikers Football Academy has put together a summary of all the most memorable moments in the tournament to date.
Top performing teams and their strikers
Several teams are celebrating some exciting wins with the help of some outstanding striking performances.
USA
One of the most notable wins to come out of the group stages of the 2019 Women's World Cup is that of USA's defeat against Thailand, with an overall score of 13-0.
This 13-goal margin is a record-breaking score for both women's and men's World Cup football. Astonishingly, 10 of these goals were scored in the last half of the game.
The US women's team scored more goals in this game than the US men's team have in the last four World Cup tournaments combined.
Five of these goals were claimed by US striking icon Alex Morgan. Veteran strikers Carli Lloyd and Megan Rapinoe scored a goal each and up and coming forward Mallory Pugh claimed another.
Sweden
Aside from the trailblazing team USA, there's a growing trend among tournament players since first kick off on the 6th July with even some of the stronger teams struggling to convincingly beat their opponents.
Whilst Sweden got off to an excellent start to the tournament, scoring 2-0 against Chile, it took until the 83-minute mark for them to score the first goal.
Even though Sweden had 24 shots compared with Chile's 5, nerves in front of goals seemed to get the better of the winning team. Thankfully for Sweden, Kosovare Asillani scored the winning goal with just 7 minutes to go before full time with Madalen Janogy scoring again in added time.
The Netherlands
Another honourable mention goes to The Netherland's Jill Roord, who came off the bench just in time to score the game's winning goal against the New Zealand team.
It took all of 92 minutes for the ball to reach the back of the net, but the win solidified their skill and gave them the momentum and confidence they needed to make it to the Round of 16. This is a huge win for a team that barely scraped through World Cup qualifying.
Brazil
After Brazil's Marta was forced to stand down due to injury, the team's second choice striker Cristiane Roziera de Souza Silva took advantage of her opportunity to score a hattrick against Jamaica, bringing the overall game score to 3-0.
This astonishing defeat is impressive on its own, but it also breaks a tournament record. Her achievements in the Jamaica game gave Cristiane the title of being the oldest World Cup player in tournament history to ever score a hat trick.
Argentina
And finally, while a 0-0 draw doesn't sound impressive on face value, it holds a lot more weight for Argentina; a team who didn't play competitively from 2015-17 due to funding cuts from their federal government.
Argentina held their own against Japan, the country who won the Women's World Cup in 2011 and is currently ranked number seven on the world scale, compared with Argentina's ranking of 37 – sometimes defence is just as important, especially for underdogs!
Off the bench strikers making an impact
Carli Lloyd
US striker Carli Lloyd has made a remarkable comeback after being handed a seat on the bench when the 36-year-old came on to score two goals in her team's game against Chile.
The Parc des Princes Stadium held almost 46,000 spectators on Sunday when Lloyd was freed from the bench to score two first-half goals with the help of her teammate Julie Ertz.
She has been very vocal about her role as a sub since squads were announced but says she's at her sharpest ever; "this is my best version of me that I've ever been, playing in my career."
Lloyd's efforts helped bring a 3-0 victory to the longstanding champions.
Up and coming strikers making an impact
Even though Jamaica's game against Australia this week ended in upset for them, up and coming striker Khadija Shaw didn't go down without a fight.
Shaw had some excellent runs from deep in her half and caused some early scares for Aussie goalkeeper Lydia Williams. She gave Australia's defensive line a run for their money and her strong push through midfield gave Saloun an opening to score Jamaica's only goal.
Despite opening the World Cup series with a defeat against Spain, Banyana Banyana's promising striker Thembi Kgatlana scored an historic goal for the team, becoming the first goal-scorer for South Africa in the World Cup series, according to South African publication the Sunday Times.
While Kgatlana put up a fight in their game against China, it wasn't enough to win the game, as China squeezed through with a 1-0 victory.
The tournament's top performing strikers
In what had been a rather quiet tournament for Australia's golden striker Sam Kerr, she rescued her image as one to watch in the tournament this week when she scored an incredible four goals in their deciding game against Jamaica.
To finish either first or second in Group C and secure their place in the Round of 16, Australia needed to score at least three to improve their goal difference. The only way for the team to realistically achieve this was if Kerr played exceptionally and was flanked by an equally strong team.
Thankfully for The Matilda's, they had both. The 4-1 score marks an Australian first for The Matilda's; Kerr is the first Australian to ever score a hat trick at the Women's World Cup, not to mention four back to back goals. Interestingly for Jamaica, they were on the receiving end of an opponent hattrick in three consecutive games.
For the Matilda's, they now look forward to a round-of-16 clash against Norway tomorrow (23 June) in Nice.
The phenomenal game between Italy and Australia on the 9th June saw a 2-1 victory for the Italian underdogs.
Whilst Australia held 56 per cent possession throughout the game, their defence wasn't strong enough to ward off the wrath of Bonansea, who scored two goals, which was just enough to bring long-awaited victory to a hungry team.
Australia had seven goal attempts off target and four on target in comparison to Italy's one, off-target goal attempt, with three strikes on target.
The victory marks the first Women's World Cup game win for Italy in over 20 years.
Brazil vs. Jamaica
On the other hand, Brazil's extraordinary defeat against Jamaica is very indicative of the match data.
Brazil held an incredible 62 per cent possession throughout the match with an overall 16 shots off target and 7 shots on, compared with Jamaica's 14 shots on target and three shots off.
Whilst Brazil managed 13 fouls over Jamaica's 9, it appears the energy of the winning team was enough to tip them over the edge.
Australia vs. Jamaica
More recently, Australia's outstanding performance against Jamaica was also evident in the game's statistics.
The Matilda's held a strong possession advantage, dominating 62 per cent of the ball. They managed four off-target goal attempts and seven on target attempts. Jamaica had six off-target attempts and three on target goal attempts.
Australia was awarded eight corners compared with only one for Jamaica and ten fouls as opposed to Jamaica's six.
This phenomenal win was almost single-handedly won by Perth's shining striker Sam Kerr, who scored all four of goals, catapulting them into the Round of 16.
Tips for punters at the halfway mark
The United States is a still a marginal favourite to win the 8th Women's World Cup but only just, as France takes the world by surprise with a 4-0 win against South Korea.
This tournament is tipped to be the closest ever, with France having entered the competition with a series of strong wins in recent months. They've managed to surrender to defeat only once in the last year and that was to Germany in February 2019.
The home team Les Bleues have been given the confidence from international spectators that they might bring home the trophy, as well as the raucous home crowd, but they have to get past United States Women's National Team (USWNT) and that's going to be tough.
A 13-0 win for US world cup title bearers is a message of intent to the rest of the competition, with or without Alex Morgan's incredible 5-score streak. Their 3-0 win against Chile only solidifies their chances.
While France entered the tournament as marginal favourites for the win, it shouldn't come as a surprise that the US has transitioned into the punter's favourite. The world cup holders' recent wins have restored the team's confidence and it shouldn't be underestimated, according to Sportsbet AU.
Summary
For football strikers aspiring for excellence, there's a lot to take from the performance of key forwards in this year's Women's World Cup series.
Understanding what the best strikers of the world do and how they do it, can give those players aspiring to become better strikers the knowledge to replicate them in their own experiences and help drive improvement in both men and women's soccer training sessions.
Want to learn more about becoming a better striker? Get in touch with Golden Boot Striker Academy and receive your first session for free (suitable for 10-year-olds and older).
| | | | | | | | | | | | |
| --- | --- | --- | --- | --- | --- | --- | --- | --- | --- | --- | --- |
| Team | Goals | Shots | Shots on target | Shots on target % | Goal conversion % | Team | Goals | Shots | Shots on target | Shots on target % | Goal conversion % |
| USA | 20 | 95 | 37 | 39% | 21% | Spain | 4 | 70 | 24 | 34% | 6% |
| Germany | 9 | 68 | 29 | 43% | 13% | Nigeria | 2 | 32 | 4 | 13% | 6% |
| Norway | 7 | 50 | 15 | 30% | 14% | Australia | 9 | 59 | 23 | 39% | 15% |
| England | 8 | 54 | 22 | 41% | 15% | Cameroon | 3 | 46 | 12 | 26% | 7% |
| France | 9 | 74 | 21 | 28% | 12% | Brazil | 7 | 54 | 20 | 37% | 13% |
| Sweden | 8 | 74 | 26 | 35% | 11% | Canada | 4 | 61 | 14 | 23% | 7% |
| Italy | 7 | 30 | 13 | 43% | 23% | China | 1 | 22 | 4 | 18% | 5% |
| Netherlands | 6 | 35 | 10 | 29% | 17% | Japan | 2 | 42 | 14 | 33% | 5% |
The above table shows each of the round of 16 team's statistics. The two most important are Shots On Target % and Goal Conversion %. These crucial statistics have depicted the winners of each of the knock-out games with the except of Norway and France. The stats suggest that either Italy or the USA will win the tournament.