Tue 4th Feb 2014 - 06:54am
Written by
Michael Robson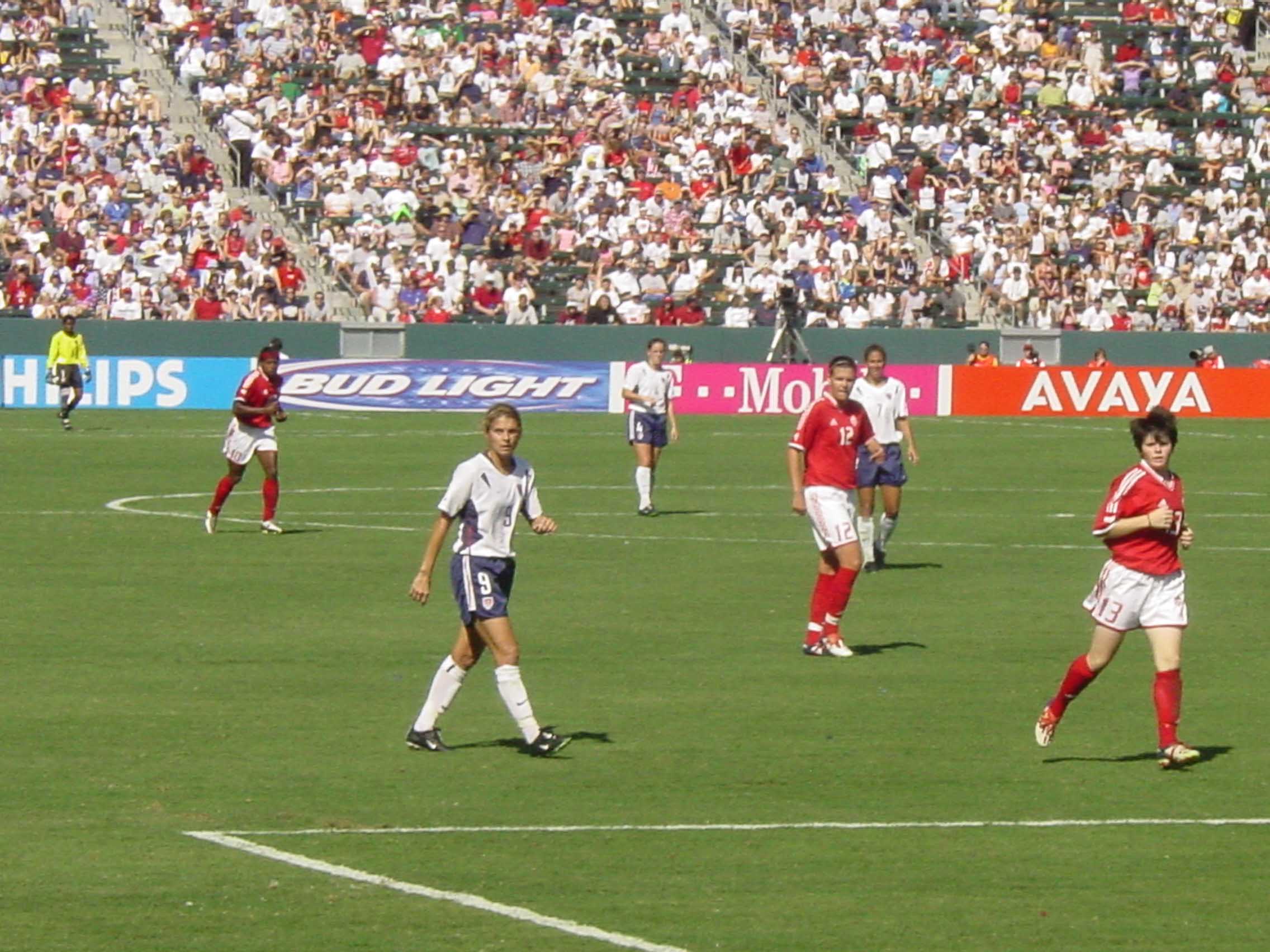 I recently read a book by Carol Dweck Mindset: The New Psychology of Success. In this book, she quoted Mia Hamm who when asked: "What is the most important thing for a Soccer player to have"? She replied "mental toughness".
I have to agree, A strikers mental fitness is the most important aspect. It is how a Striker survives a goal drought or being dropped or missing an open goal. A Striker must have a very strong mental approach to every aspect of playing as a striker. The Striker is always in the spotlight and thus must be mentally tough to handle the heat. 
Mia Hamm has a very impressive record, one of the USA's greatest female Soccer players. Soccer Hall of Famer and former US Women's National Soccer Team Captain Mia Hamm.
Hamm held the record for international goals, more than any other player, male or female, in the history of soccer, until 2013 when fellow American Abby Wambach scored her 159th goal to break the record. Hamm is also the third most capped female player in soccer history behind Kristine Lilly and Christie Rampone, appearing in 275 international matches. She also leads the team with most assists with 144.
Hamm was named the women's FIFA World Player of the Year the first two times that award was given (in 2001 and 2002), and is listed as one of FIFA's 125 best living players (as chosen by Pelé) being one of two women, accompanied by teammate Michelle Akers.She was inducted into the National Soccer Hall of Fame as well as the Alabama Sports Hall of Fame, the Texas Sports Hall of Fame, and the World Football Hall of Fame.